Frames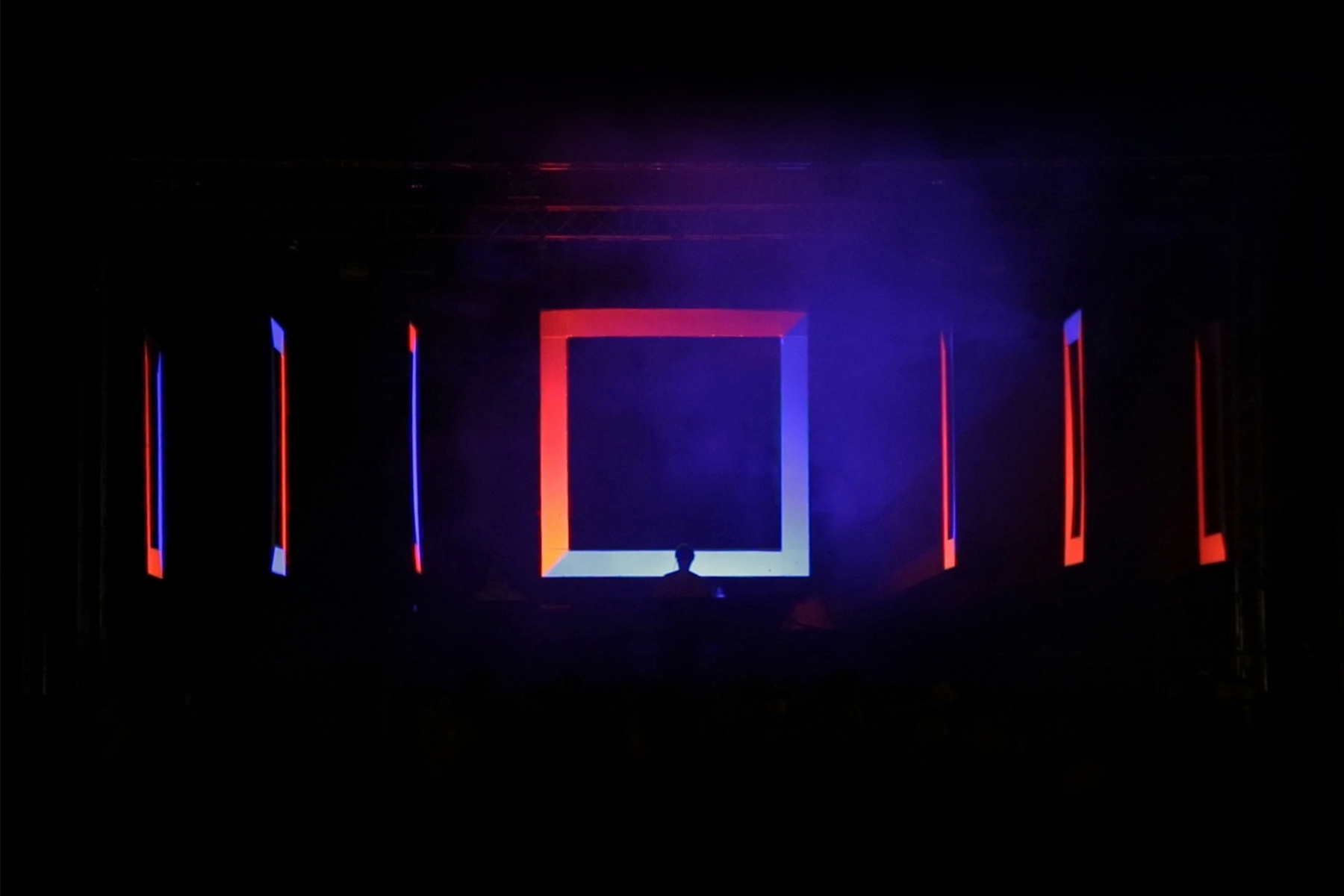 FRAMES consists of seven projection-mapped acrylic frames floating on a stage in the middle of a forest. 
This project was commissioned by Milo Van Buitjene, director of Draaimolen festival (Tilburg, The Netherlands), a techno music festival tucked deep into the woods that welcomes yearly crowds of around 8000 people. 
Forming a digital layer over the natural setting of the festival, the idea behind FRAMES was to create an immersive digital experience that could disappear from time to time to let nature take center-stage again.
A form of "hijacking" nature, FRAMES also paradoxically highlights it and acts as a constant reminder for onlookers of their beautiful organic surroundings.