Telescopes
2023

The Great Northern Festival

2021

Dubai World Expo 2020

2021

Quartier des Spectacles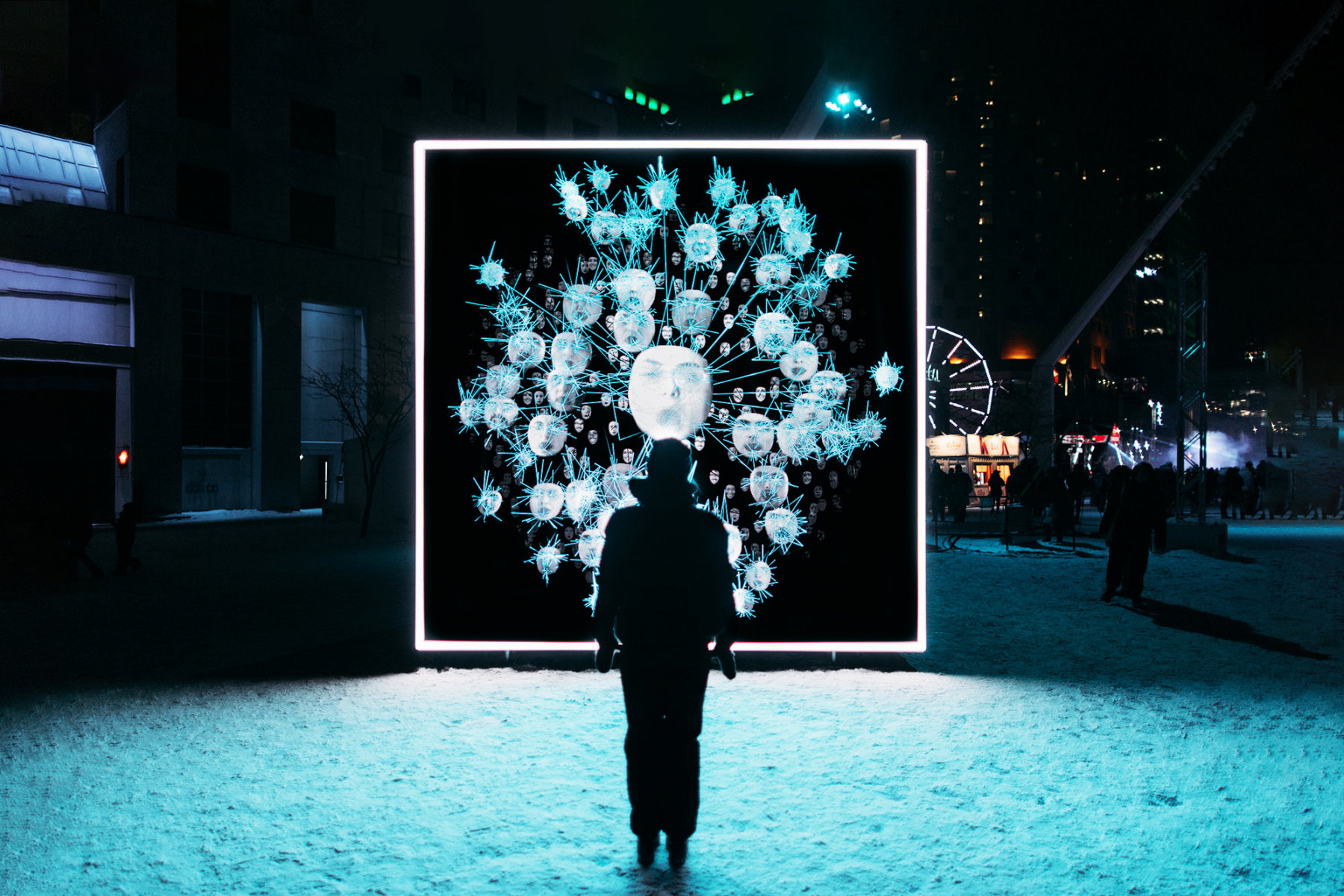 TELESCOPES reminds us that humans are also part of the environmental chain of influence.
This piece zooms into an endless network of faces that make up the one collective sun. Here you can control the other people's facial expressions through your very own. These portraits you manipulate are those of real participants in the project's online experience.
This power you have applies in our everyday life: a negative action leads to an adverse chain reaction, but the opposite is also true. From small gestures to bold actions, this human-level ripple effect is real and impactful, and the direction it takes is in our control.