Tower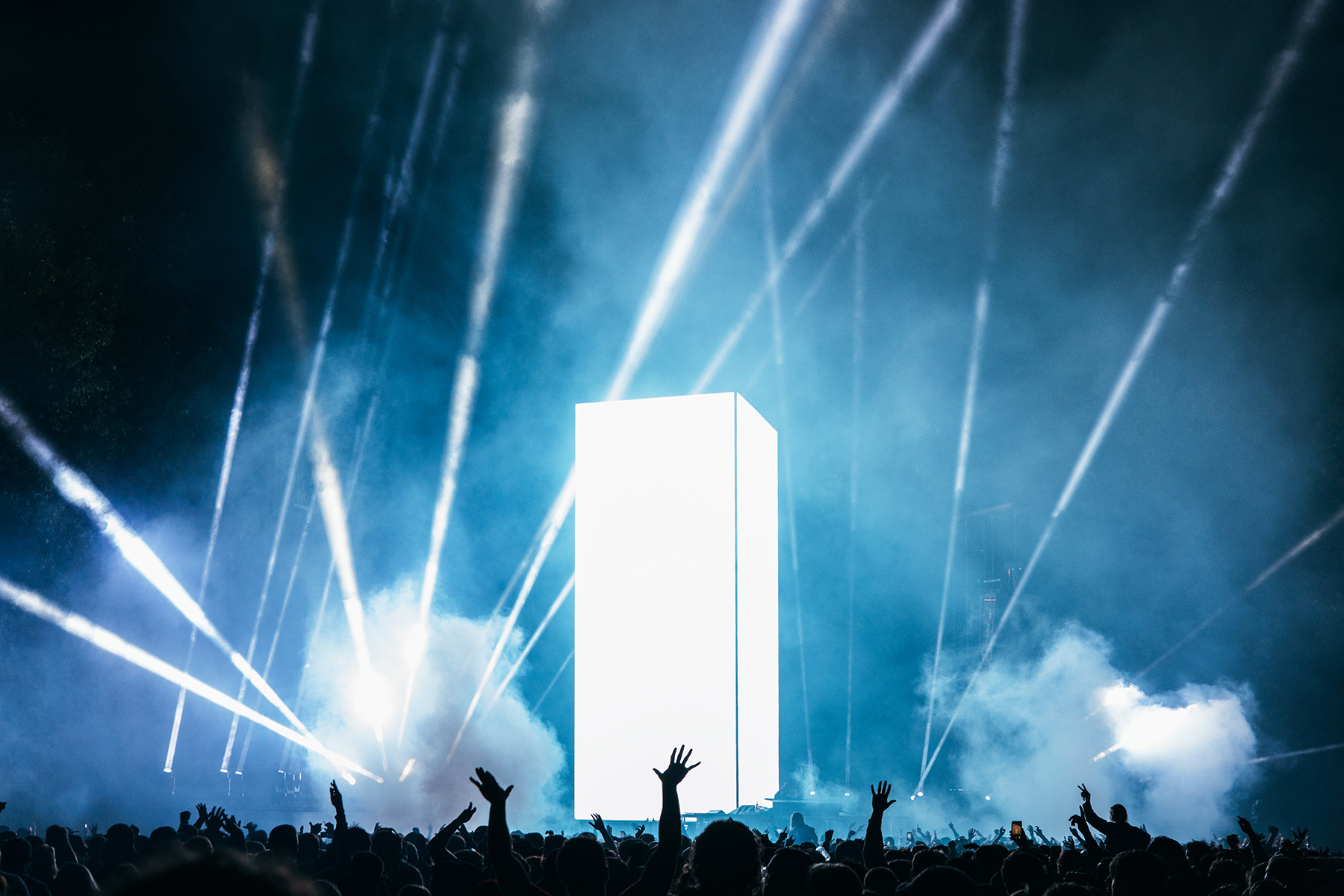 TOWER is a massive LED structure that enlivened the main stage of the 2022 edition of Draaimolen music festival in Tilburg, The Netherlands.

The event, which can accommodate 10,0000 festival-goers, presented us with an enticing challenge, and the answer manifested itself in a 14.5m high tower, lined with 30 choreographed lights on each side, visible to anyone present on the site. The lights were choreographed to add visual depth: they pointed towards the sky, towards the surrounding nature, then towards the crowd (etc) to bring the public into the core of the scenography, and create a most immersive multi-sensory experience.
The haphazard nature of the randomly-generated visuals combined with the intensity of the light movement ingeniously made them appear to be in sync with the music playing on stage with zero latency for the entire length of the festival, which allowed us to play with endless graphics that are never the same without the need for complex synchronization processes. This is where the innovation of this unique scenography lies.
credit photos @rafaeldimiioniatis