Background Noise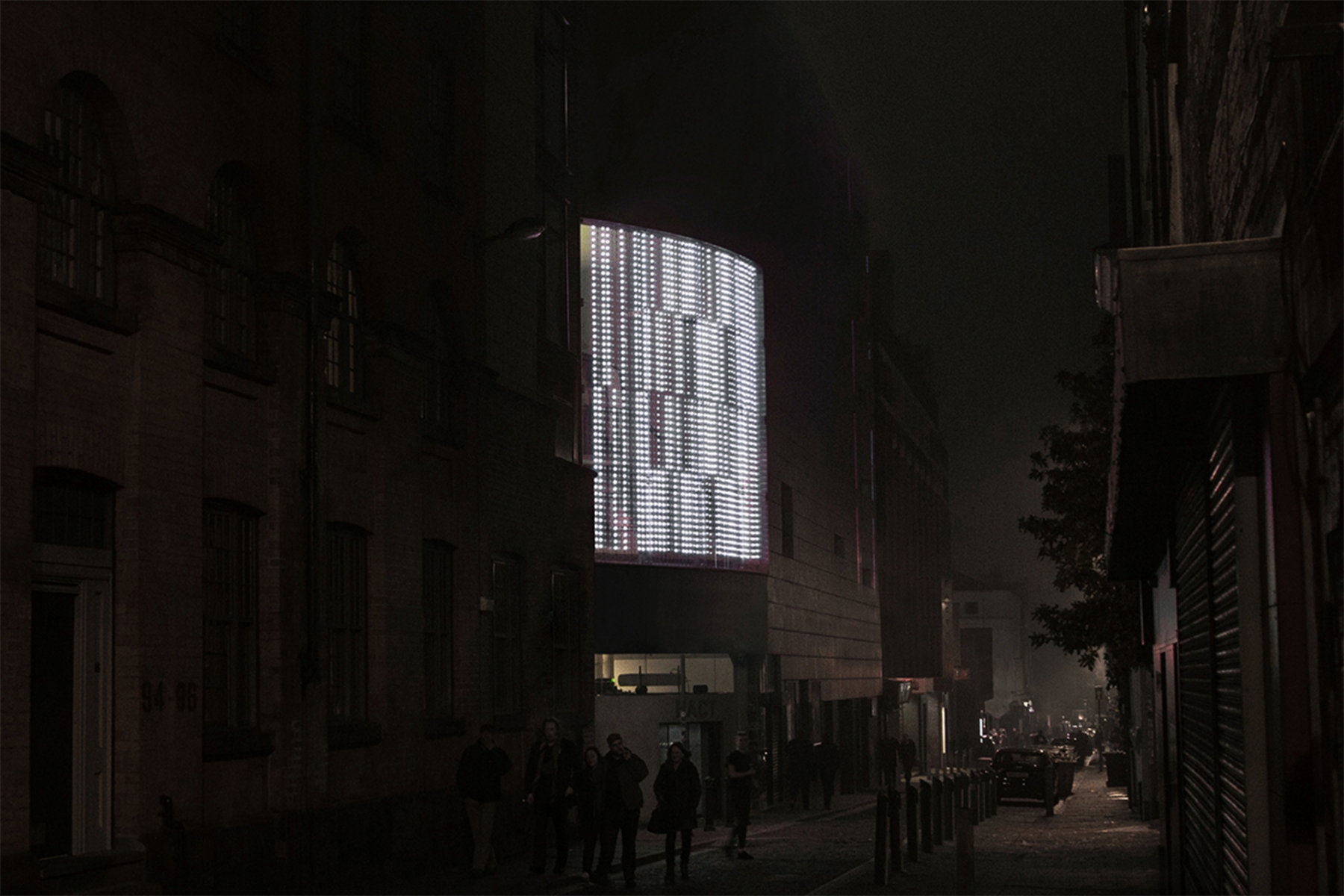 BACKGROUND NOISE is an interactive visualization that illustrates (audible) noise with (imaged) noise.
Projected on an outdoor facade, the interactive piece will constantly be listening to the sounds of the surrounding city. The louder the environment, the more saturated and active the resulting audiovisual 'background noise' will be. A quiet city will thus result in a calm manifestation while a busy city will exhibit a more hectic display.
BACKGROUND NOISE can be presented on LED media facades as well as regular building facades using projectors.