Balance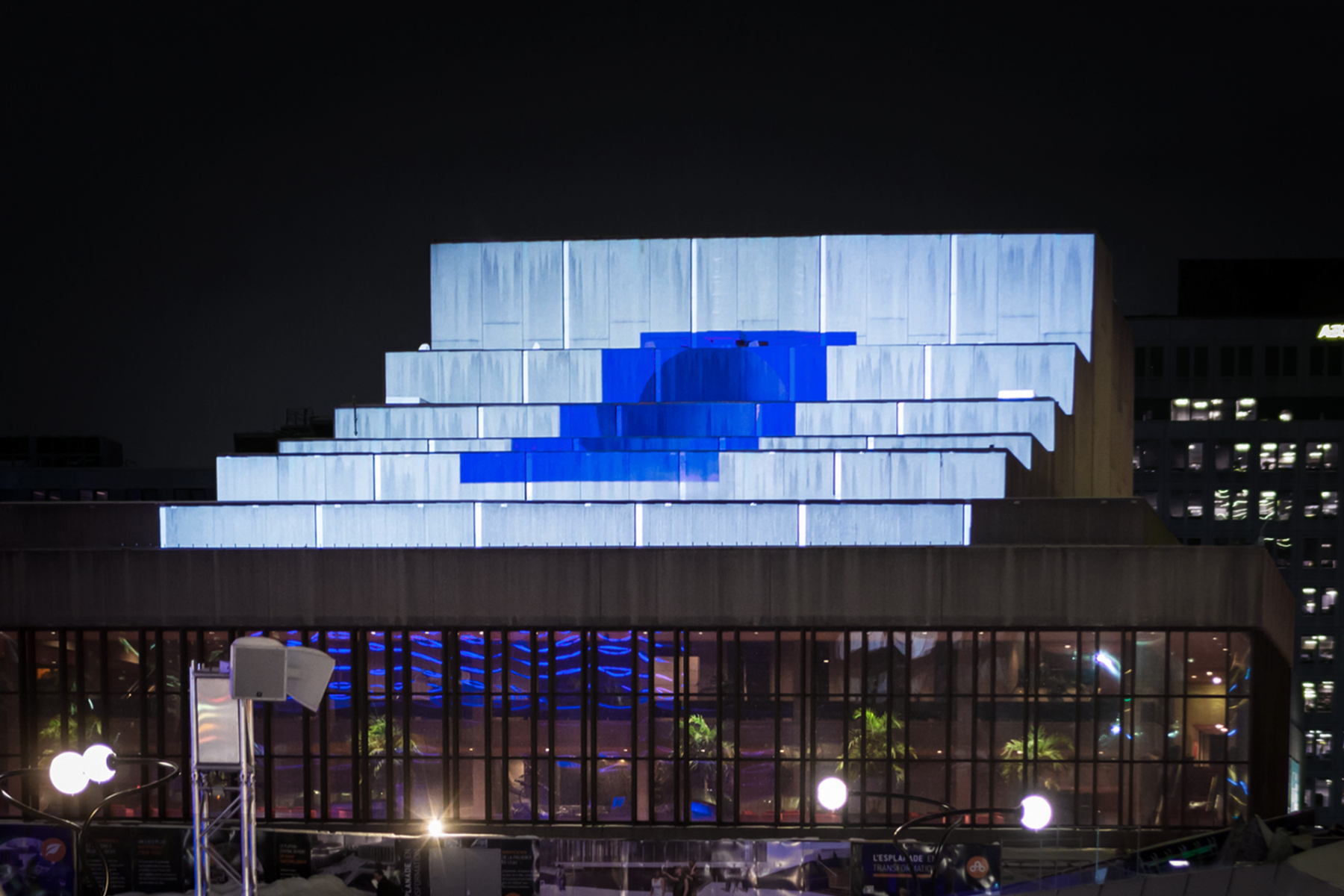 BALANCE is a generative architectural video piece projected on five different facades in Montreal (Stasis, Harmony, Proportion, Tension and Symmetry). Each video explores the concept of balance from a different point of view depending on the building that it is projected on.
All the visuals were made with code and a custom-developed software to seamlessly synchronize music with the moving patterns.
Presented at the same time as the Wave-Field installation, the inspiration for BALANCE came from a witnessed aesthetic aspect : unlike regular seesaws that rest diagonally when they are not being used, Wave-Field's seesaws rest horizontally, parallel to the floor. When the space is empty, the result is a beautiful arrangement of horizontally aligned beams lighting up the public space. As it was to be projected around this installation, the video piece quickly drew its inspiration from this simple yet striking geometrically balanced visual aspect.