Walls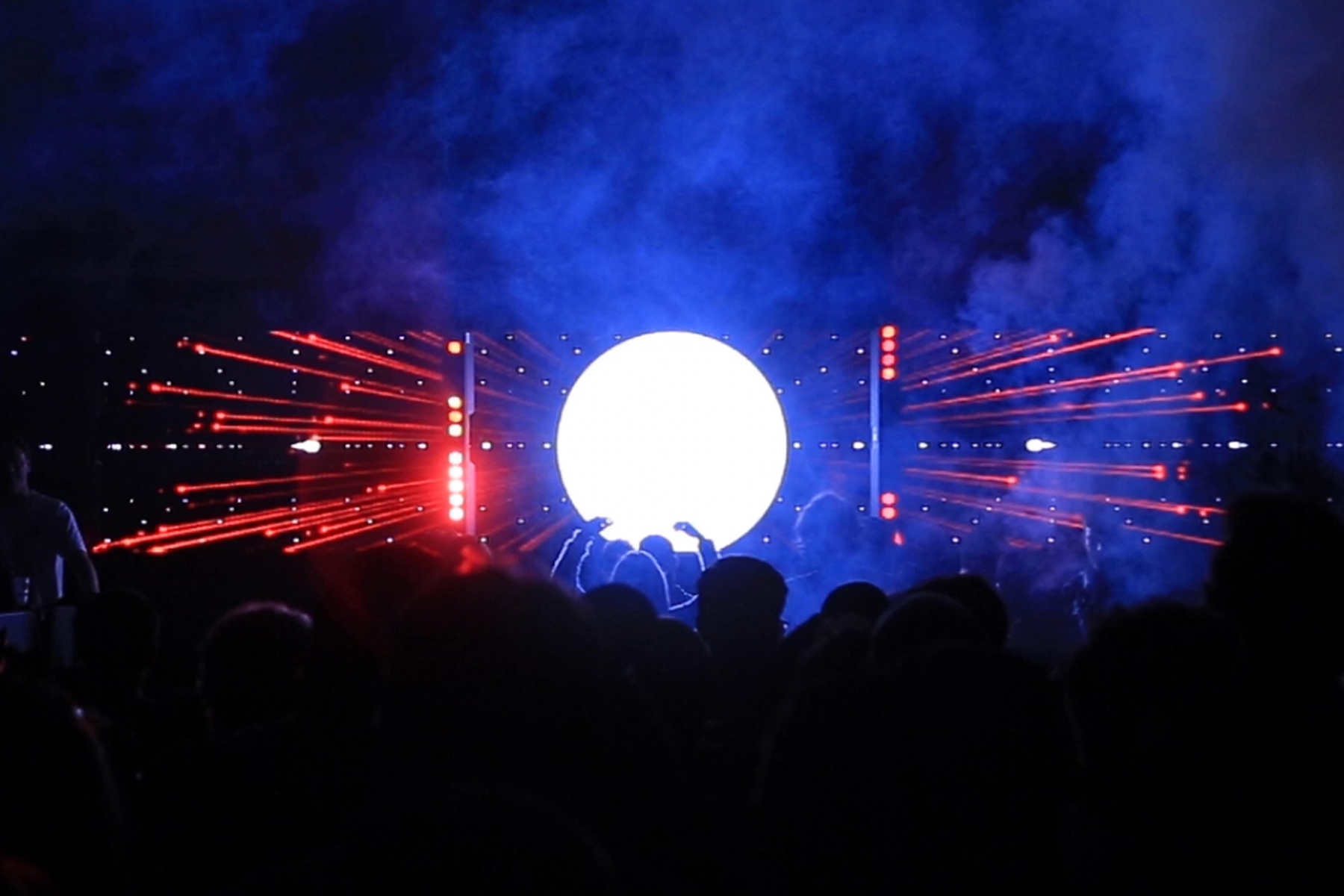 WALLS is a scenography for the second stage of Rakastella festival set in Virginia Key Beach Park, an island off the coast of Miami, Florida. 


WALLS is a long horizontal LED screen that is vertically short enough to keep nature in the background visible and prominent. In other terms, the actual full screen was divided in two, half natural half digital. Haze machines and par lights were included as well, creating a volumetric visual projection towards the crowd, while also signalling and highlighting the encompassing  nature.
In order to avoid completely hijacking the surrounding nature, Iregular decided to include the setting by combining the natural environment with a strong layer of visual content.
The result was a multilayer scenography where nature, LED screens and lights joined forces to create one unified experience.