Delete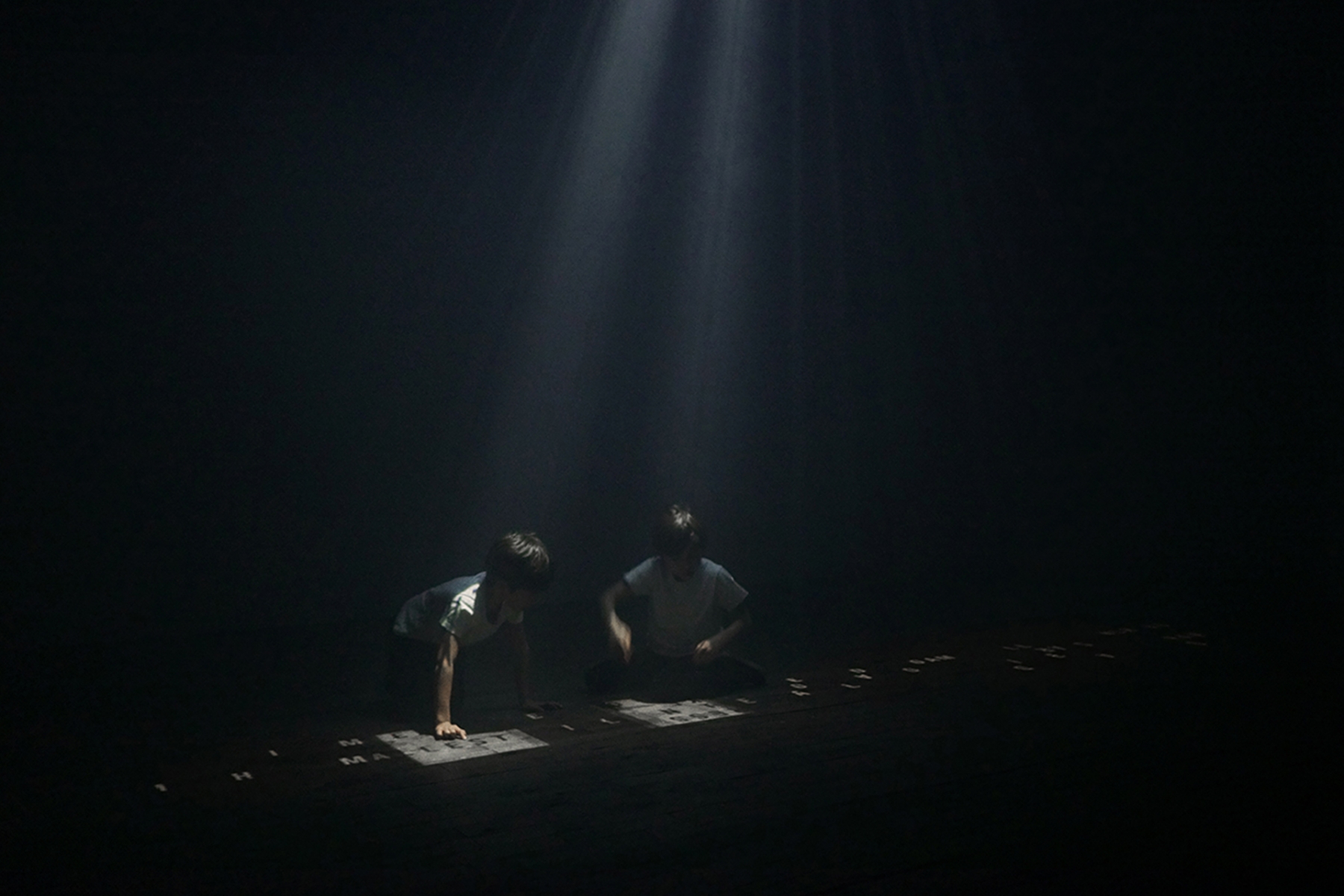 DELETE is an immersive, site-specific, interactive experience for young audiences. In 4 parts DELETE explores the different ways we experience the digital world, from consuming large amounts of information online to the creation of our virtual identity and the traces we leave behind.
EMERGE (Part 1 of DELETE)

"Everything you put out in the virtual world makes the virtual world more real." | A new human | This room is about the creation of a "new being" by combining all the different faces in the audience into one.  
COLLECT (Part 2 of DELETE)

"We know more and understand less." | A waterfall of data | This room is about the overwhelming amount of information we deal with every day, and it questions whether we are able to process or understand any of it. 
SELECT (Part 3 of DELETE)

"Choices construct my world." | A factory of truth | This room is about deconstructing data and creating new meaning. In Part 1, the audience was asked: "If you wanted to confirm that someone is human, what would you ask?" In this room (Part 4), a disembodied character uses the audience's different answers to compose new phrases.  
IDENTIFY (Part 4 of DELETE)
"The virtual version of you is you."

A mirror in front of a mirror in front of a mirror… This room is about looking at your virtual self, at the multiple profiles you create online. It makes you question if what you're facing is really you or someone else.
The DELETE scenography is inspired by our relentless use of screens, mobile phones, and tablets, by the fact that we now all live our lives through these devices. This is translated in the piece by the repeated use of large vertical monoliths, simulating these digital interfaces.
DELETE can be presented as a circuit following a specific order or as a free-moving experience with each part staged as a standalone piece.