Diagonals
2014

Mclaren Wall-to-wall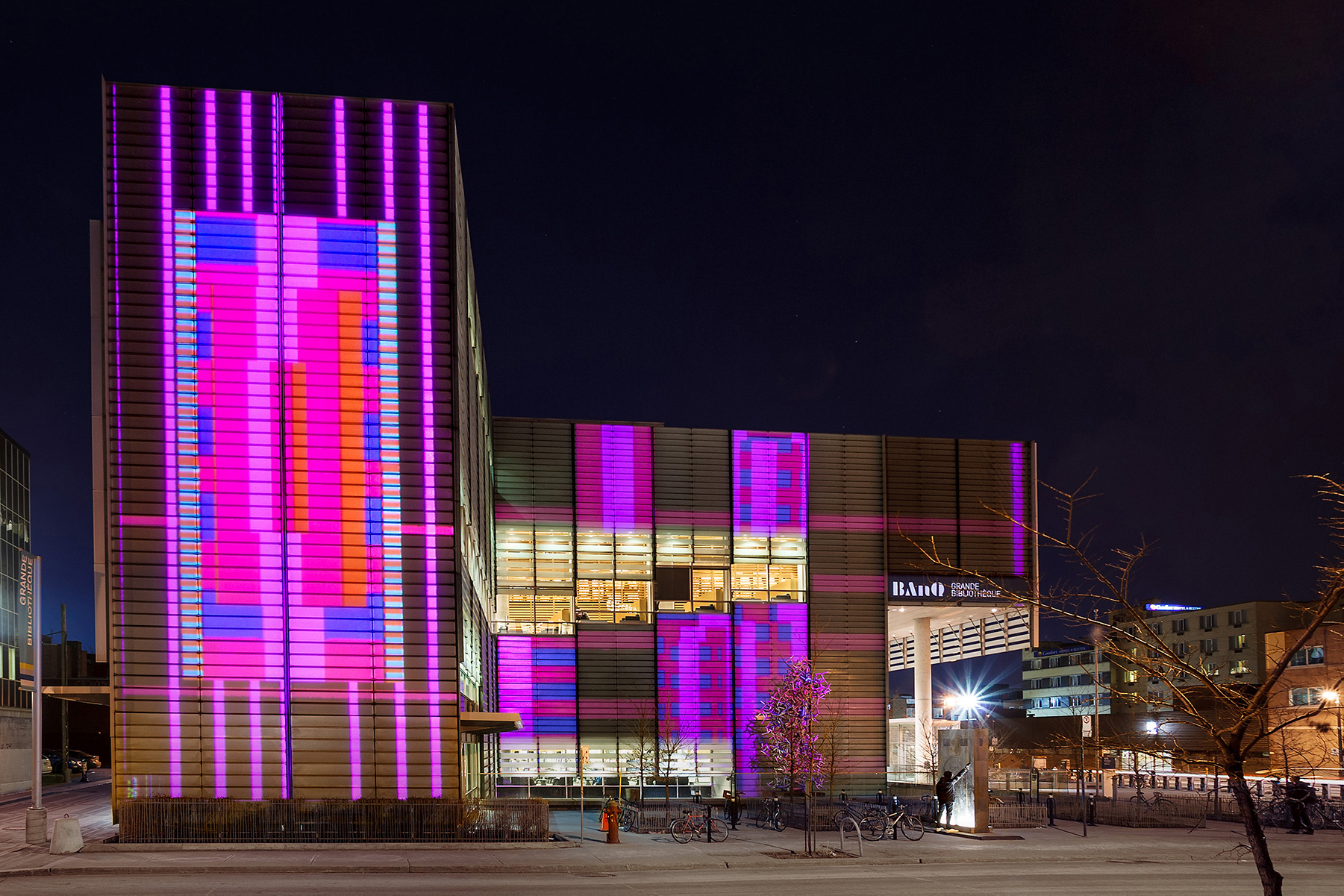 DIAGONALS is a three-metre-high steel monolith that detects scratching on its surface and reacts with an audiovisual interpretation of three Norman McLaren films: Horizontal Lines, Vertical Lines and Synchromy.
McLaren (1914 – 1987) was able to synchronize sounds and images on film using experimental methods, way before our advanced digital era. One method consisted of scratching the film and audio tapes in the same spot to create perfectly synced sound glitches over what becomes abstract visuals. DIAGONALS is inspired by this technique and is an homage to McLaren's avant-gardist work.
This piece was created in collaboration with Oscar-nominated illustrator and animator Théodore Ushev.