End of Broadcast
Led panels, Movement sensor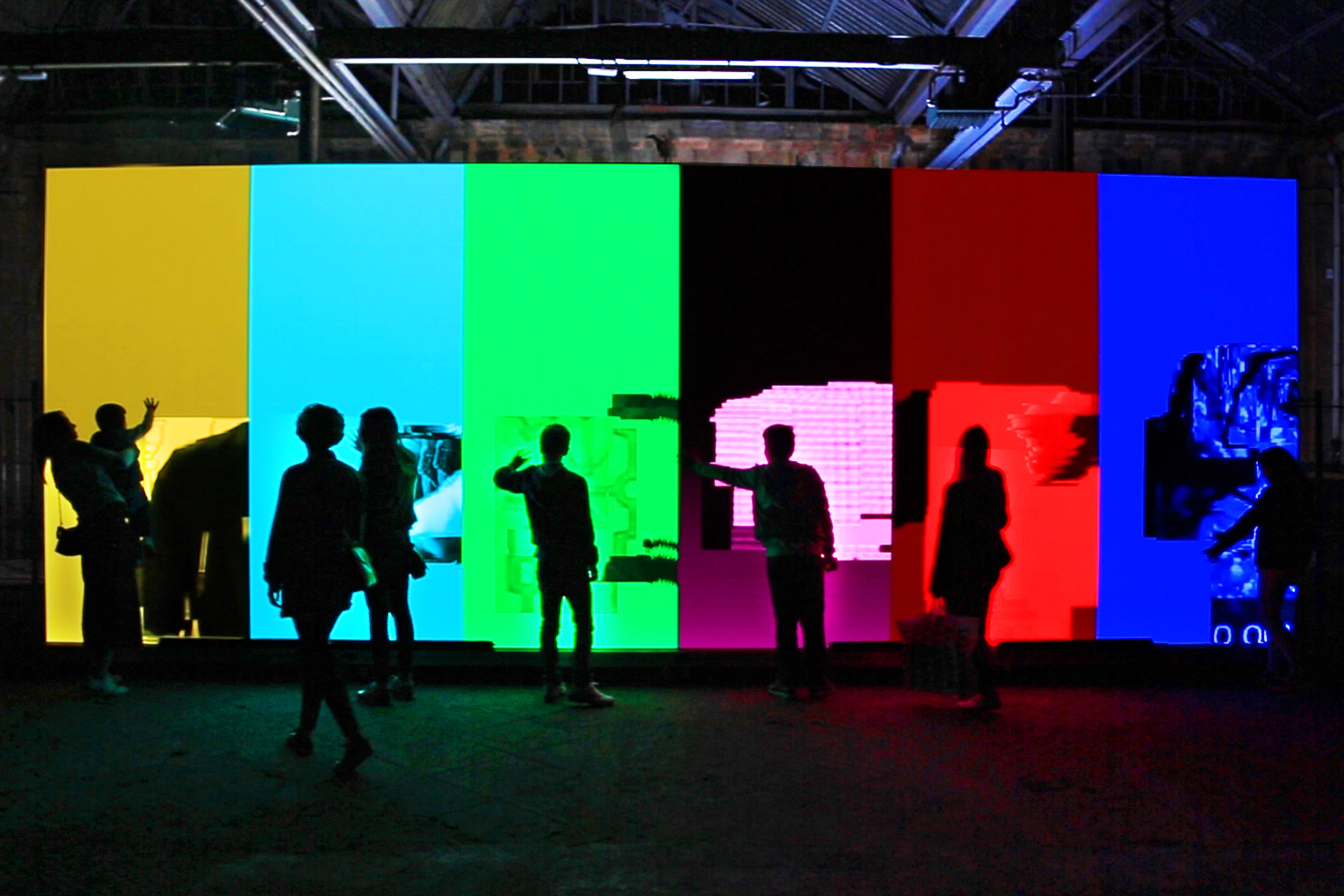 END OF BROADCAST is an interactive installation that reflects on our unwillingness to disconnect.
Presented on a large LED wall, the piece takes the form of several vertical colour bars, similar to what appears when a television signal is down. When participants touch the LED screen, the system tunes into a real time TV signal and broadcasts random fragments that get distorted as they react to hand movements.
The experience allows several participants to interact simultaneously, and reveals how we waste our time and keep engaging with the irrelevant content even though we do not understand or really relate to any of it.