Blitzfänger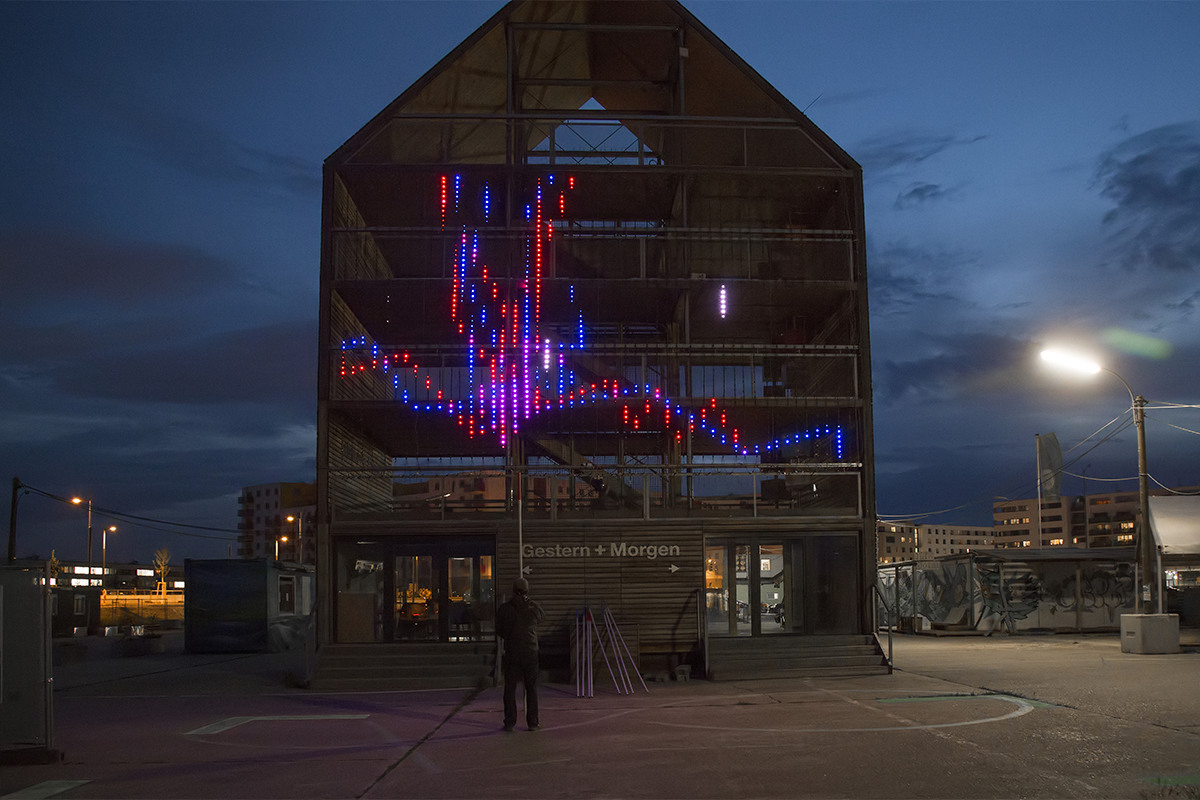 By alluding to the power of nature and people's restless attempt to control it, BLITZFÄNGER (lighting rod in German) is an interactive installation that reflects on the impotency of human beings in the face of the plethora of frequencies and information we constantly receive.
By grabbing 3-meter poles and pointing them vertically towards the sky, participants activate and control lightning that appears on the facade in front of them. 
The piece is inspired by the swarm of invisible signals, waves and frequencies that continuously affect us without our knowledge, as well as the messages, data and visual noise we incessantly absorb. Just as we are a vessel on the receiving end of all this information, with BLITZFÄNGER participants become like lightning rods taking in the powerful thunderstorms they create. 
This interactive installation can be presented on LED or projection mapped facades and allows for multiple people to interact at the same time.