Our Common Home
Cursor, Mobile Flashlight,
2023

The Great Northern Festival

2022

Dubai World Expo 2020

2021

Quartier des Spectacles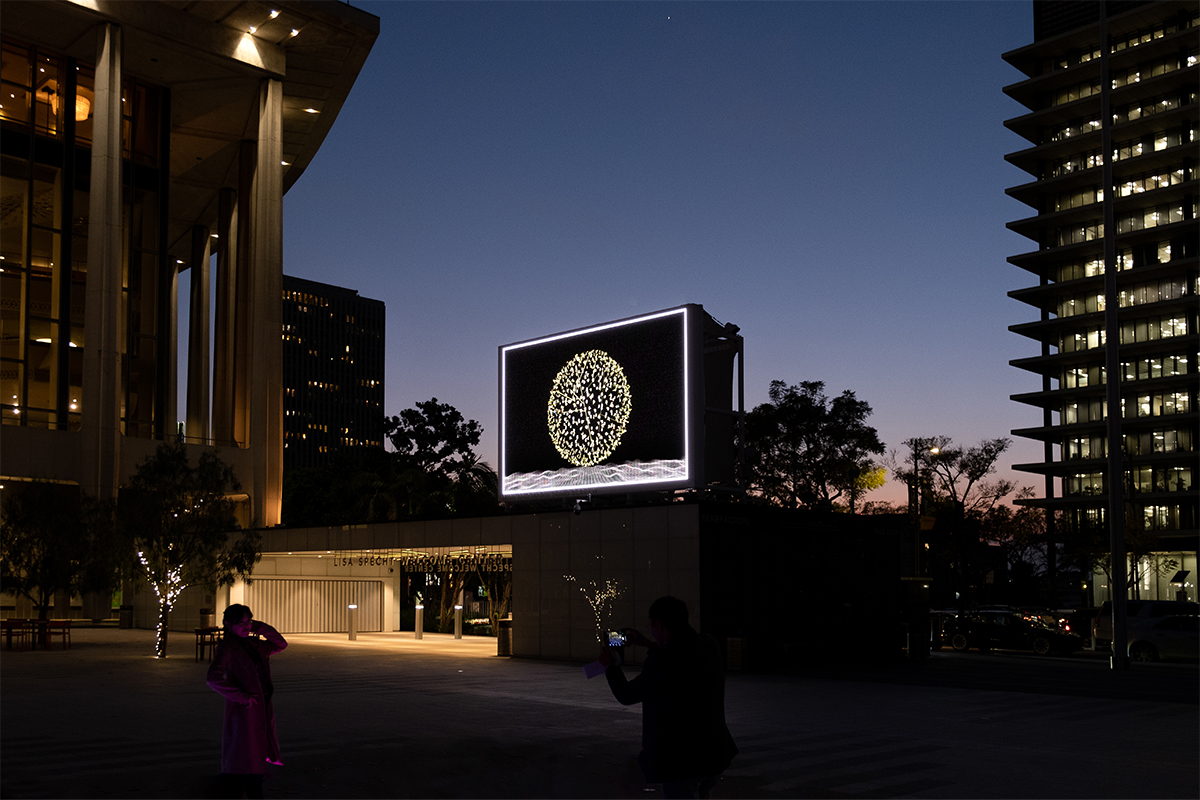 OUR COMMON HOME is an interactive public art exhibition that uses state-of-the-art AI and computer vision technologies to send one unified message about the impact of our individual decisions on the planet. Four interactive installations can be physically explored on giant digital monoliths spread across cities, while a fifth collective artwork extends the experience online.
Part .01 : CREATURES

CREATURES is a paradoxical allegory for both human interference in the animal kingdom and the fascinating wonders of nature. Interaction occurs as people move their hands to choreograph flocks of birds and schools of fish moving around in synchrony across the display. 
Part .02 : PRODUCTS

PRODUCTS is a mirror of our contribution to global waste and consumerist culture. Interaction occurs as people open their mouths to activate "fountains" of trash. 
Part .03 : ICEBERGS
ICEBERGS is a melancholic spectacle of our planet's vanishing polar ice caps. Interaction occurs as people move around and strike poses to create iceberg shapes that detach from the body and drift away.
Part .04 : TELESCOPES
TELESCOPES is a network of human faces that reminds us that we are also part of the environmental chain of influence. Interaction occurs as people make facial expressions to manipulate other participants' faces simultaneously.
Part .05 (The Online Experience) : THE SUN
THE SUN is an online artwork that symbolizes collective consciousness. Participation occurs through the project's web app, where anyone across the globe can opt in to become part of an ever-growing network of expressive faces that can be endlessly explored.
Join THE SUN here.
More information at www.ourcommonhome.art
This project has been made possible by The Government of Canada, Canada FMC and Quartier des Spectacles Montréal.