Outside
Light projection, Movement sensor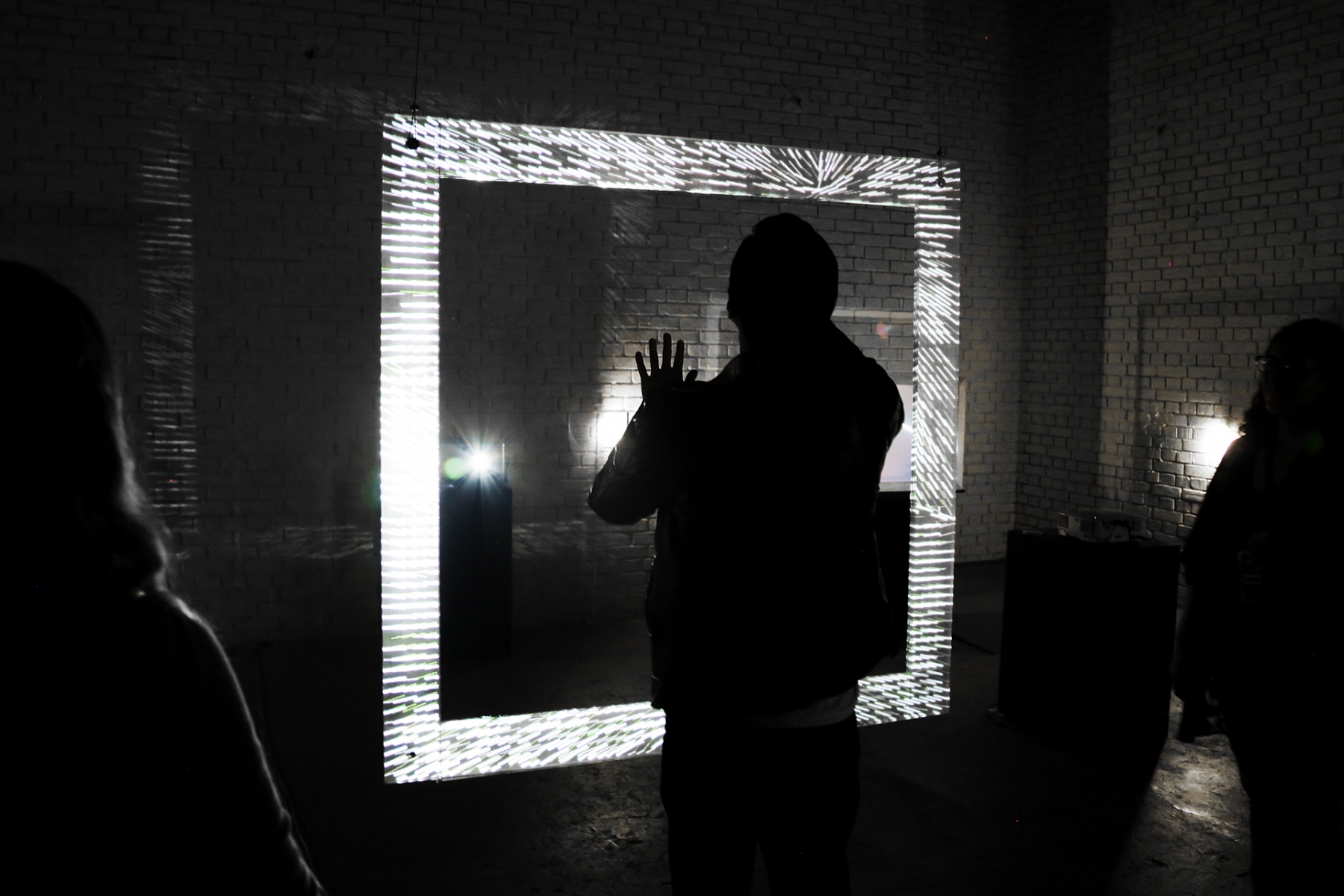 OUTSIDE is an interactive installation that reflects on our unwillingness to disconnect from the technology we are completely submerged in today.
The piece consists of a floating frame mapped with projections that reacts to everything that goes through it. Participants are invited to slide their arms through the frame, while a system tracks their hands and uses their position to modulate the sound and influence the patterns projected. 
As they move their hands around, people can land on a live radio station and listen to its real-time broadcast. After a few seconds, the signal 'hides' and switches to another location, prompting the participants to look for it and catch it again, themselves becoming personified antennas that tune into radio frequencies. 
The installation entices the audience to repeatedly look for the moving signal, making the whole experience become about this continuous search and not about the content. OUTSIDE symbolises how we are never satiated and are constantly on the lookout for external stimuli as we listen to music, watch videos, search images, scroll on social media, read news, and browse the world wide web.