Waterfalls
2012

Festival du Nouveau Cinéma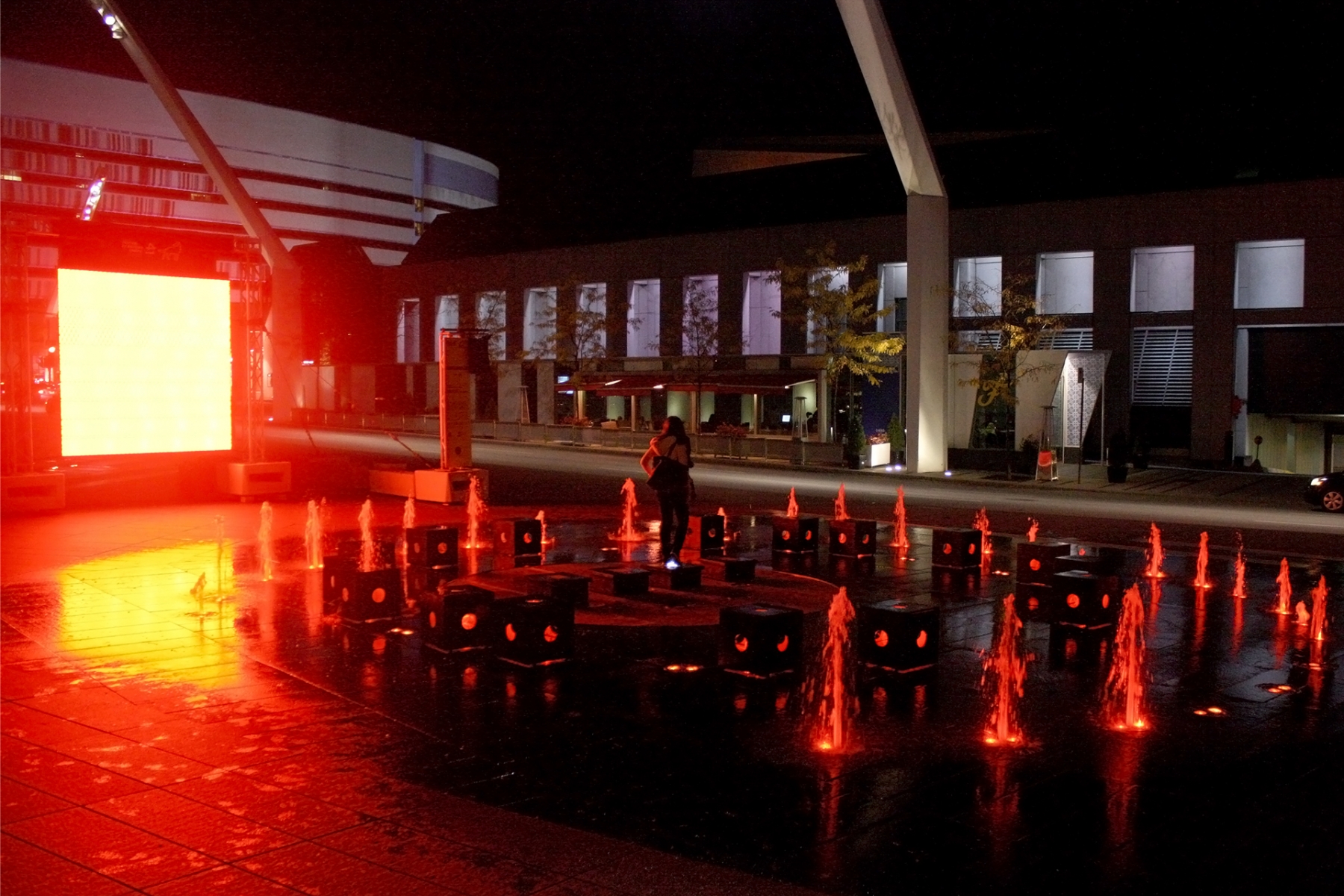 WATERFALLS is an immersive public space interactive installation that transforms the fountains of Montreal's Place des Arts into a multi-user audiovisual experience.
The public is invited to stand on one of four light platforms to trigger a fountain pattern synchronized with visuals and music.
The platforms created are wireless and waterproof. The mechanical system inside the sixteen wooden cubes consists of a propeller attached to a bell. When the system detects a presence on the platform, the bell would sound as water jets through the integrated propeller. Each cube generates a different note, producing changing musical arrangements while the synced fountain movements enhance the audiovisual effect.
A lively sensorial experience for participants and bystanders alike, WATERFALLS transforms the hydraulic force of water into a musical note and the choreographed fountain pattern into a melody.