Period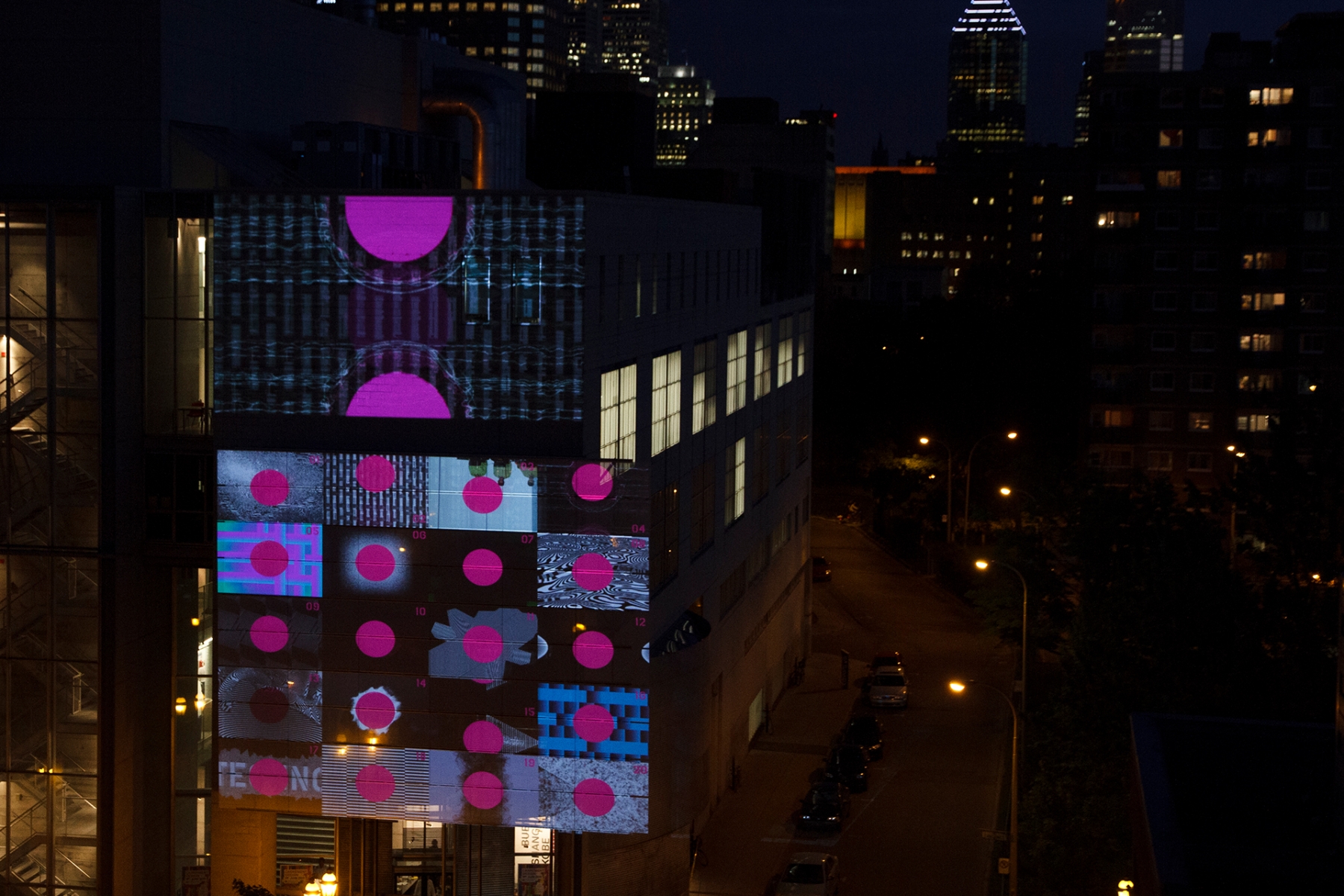 A physical adaptation of a website version called PLAY, the interactive experience entitled PERIOD can transform a building facade into a large-scale multi-user audiovisual sequencer.
After connecting to the system via their smartphone, participants are each assigned a tile displayed on the wall, and it is by shaking their device that they can trigger sounds and moving graphics. Up to fifteen people can take part simultaneously, which can ultimately create a harmonious musical sequence accompanied by a synched visual arrangement.
For the duration of the experience, PERIOD gives all members the empowering ability to easily create music.
Developed in the early days of smartphones and sensors, this piece started as research into these technologies and their potential to enhance the impact of interactive art. A more advanced subsequent version of the project is called THINGS.