Waterfall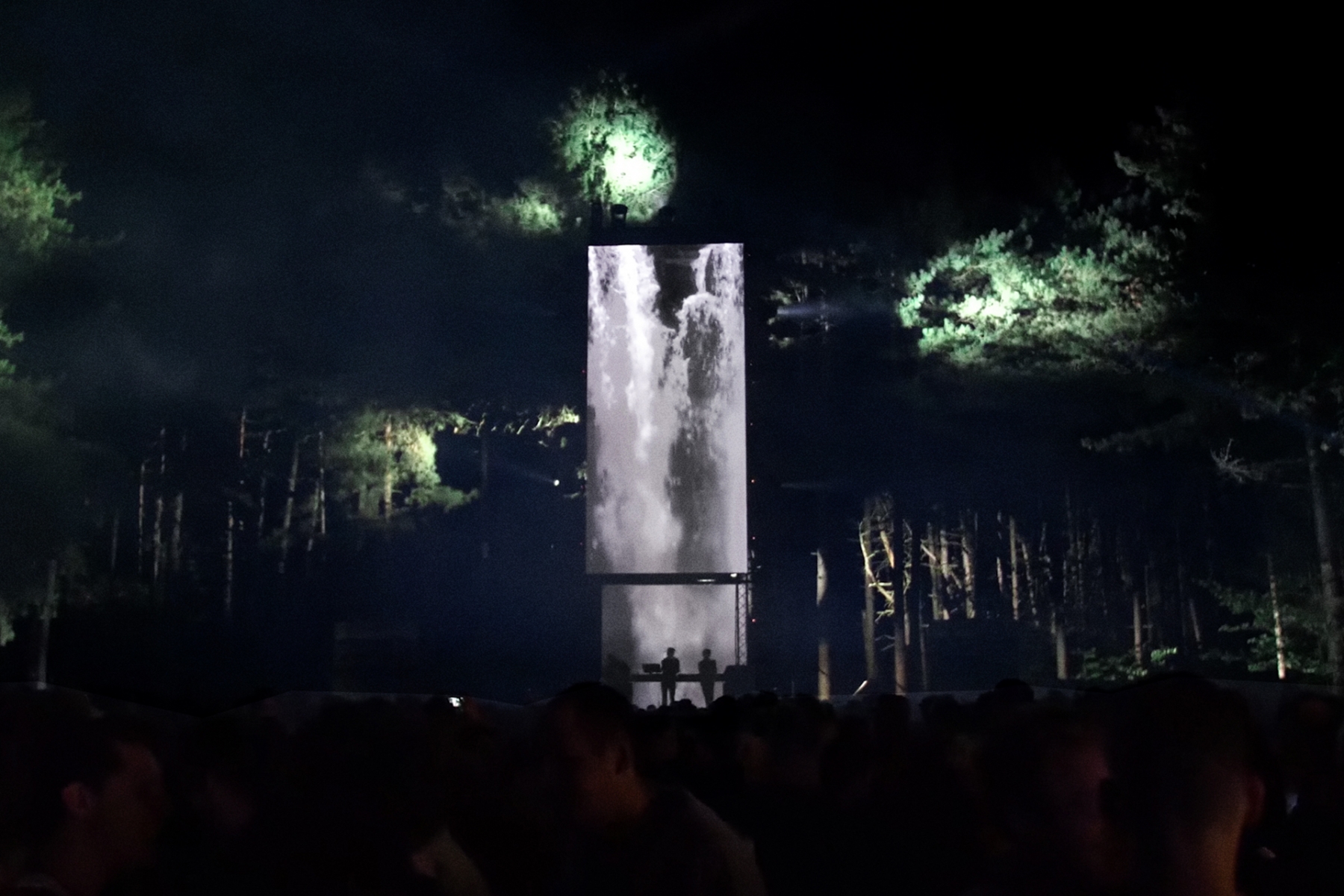 WATERFALL is a hybrid artistic blend that blurs the lines between the digital and the natural. 
The second collaboration between Iregular and visual artist Heleen Blanken, WATERFALL is the scenography that enlivened the stage of the 2018 edition of Draaimolen techno music festival held yearly in the woods of Tilburg, The Netherlands. 
Knowing far-well that Blanken's style is deeply influenced by nature and its elements, Iregular took a closer look and noticed that she had a particular interest in water in all its forms, be it rivers, streams or oceans. This directed us into the exploration of heights, to create a vertical structure that would allude to waterfalls. The result was a 12m LED structure serving as a perfect platform to display Blanken's cascade-inspired visuals. In addition to that,  we included haze machines and moving lights on each side of the structure that were mapped to follow Heleen's projections. This offered an array of options that kept the installation alive and made the experience of the 8000 festival-goers ever more immersive. With a mix of simple video mode and accompanying lights pointing to the forest, the sky, or straight to the crowd, WATERFALL continuously highlighted different elements of the surrounding nature and extended Heleen's beautiful visuals.
Just like taking a techno music festival into the natural forest, WATERFALL mixes the two worlds by bringing the synthetic to the organic all the while embedding nature's elements into digital screens.